Follow these steps to adding a referring provider.
Go to the Setting tab
On the light blue line click on <Providers>
Click on Add New Provider
Check the option for Referring and press Next


Select No for the Upin

The minimum infomation that is to be entered is: Last Name, First Name, Zip (10 digits if available), NPI, Credentials & specialty.
Make sure the Referring? box is checked and then click the Update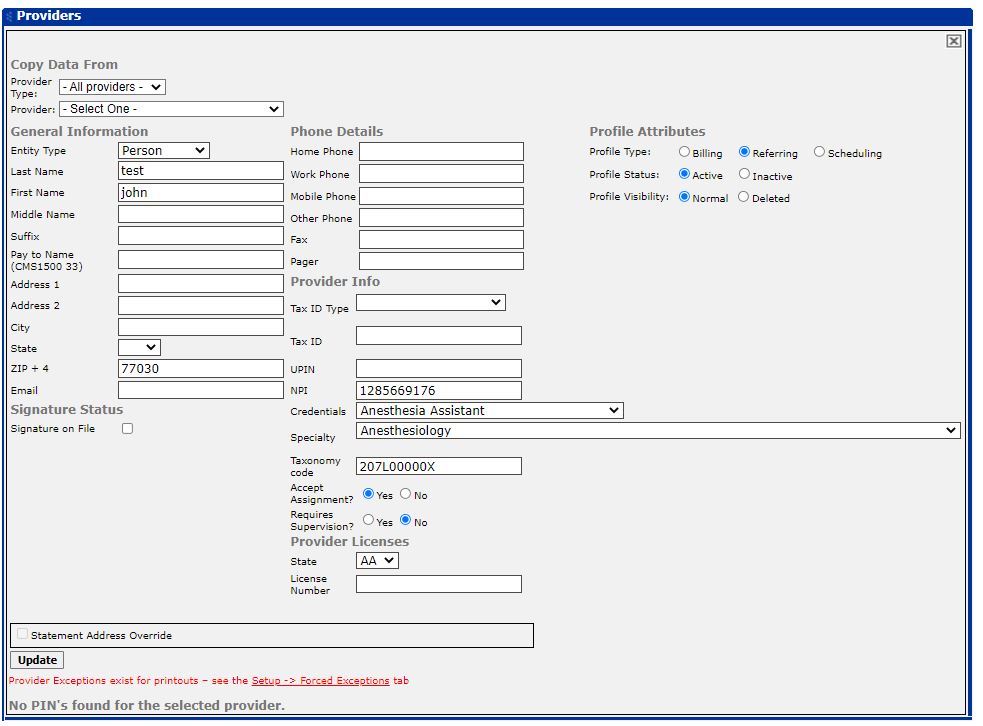 You will need to relaunch the billing module to refresh the information. You will now see these providers in the drop down boxes for PCP and Referring Providers within the patient demographic screen.