For users, such as a Front Desk personnel, posting patient payments received, follow the steps below. These would apply to user privileges without access to Billing Manager (Front Desk).

Log in and click the Payments tab.

Enter the Patient Account number or click Search to locate the patient.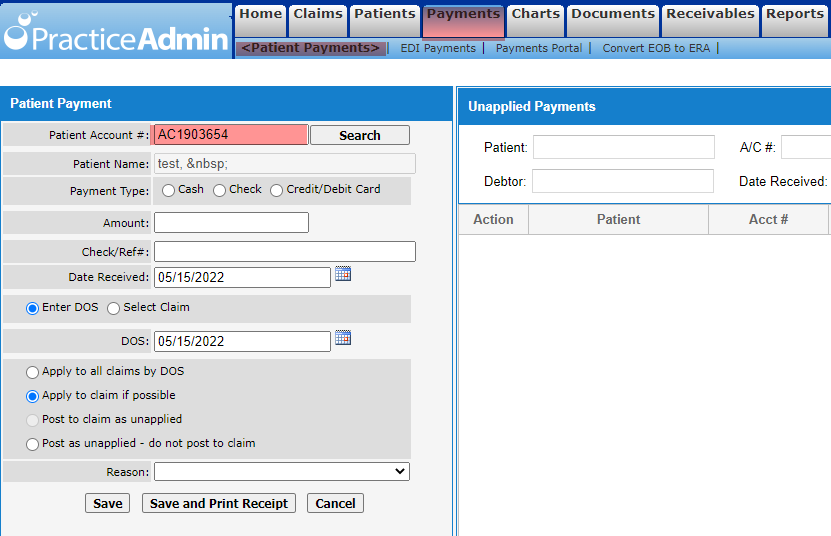 Select Payment Type: Cash, Check or Credit/Debit Card

Enter Amount of payment

Enter Check/Ref#

Select Date Received

For payments on a Statement Balance, select DOS or Select Claim and choose DOS.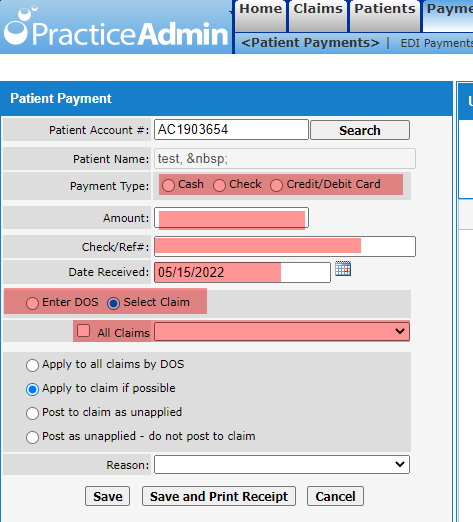 For Pre-Payments/Copays/Deposits, select Post as unapplied - do not post to claim and select the reason from the dropdown list: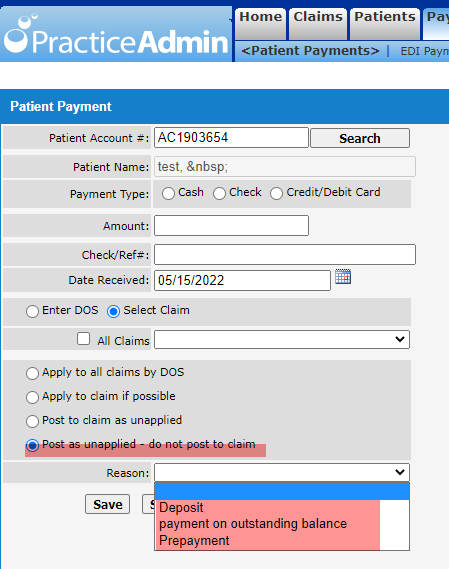 Save, Save and Print Receipt or Cancel to finalize the transaction: