You should receive an email notification daily with a breakdown of any SmartPay patient payments. The payments automatically post into the patient's unapplied bucket.

Example email notification: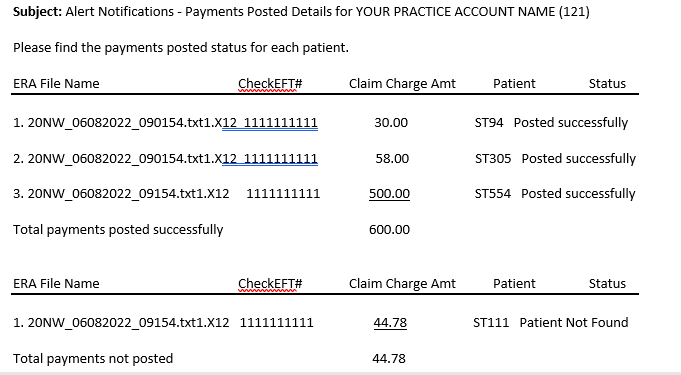 To post the daily list of payments, open a new payment batch in Payment Application with a $0 batch proof.


Select New to start a new payment entry and click the red Unapplied Pmts button to see all unapplied payments. This table can be sorted by Name, Acct Number, etc., to locate the account on the Patient Payment Report email.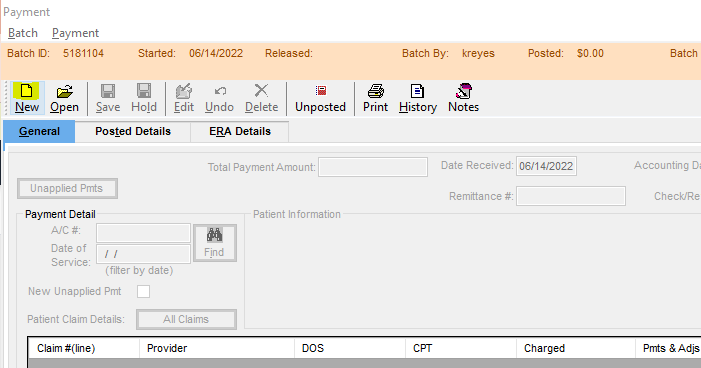 Sort any column in the unapplied payments table by clicking on the header. Then scroll to locate any payment from the
Patient Payment Report email.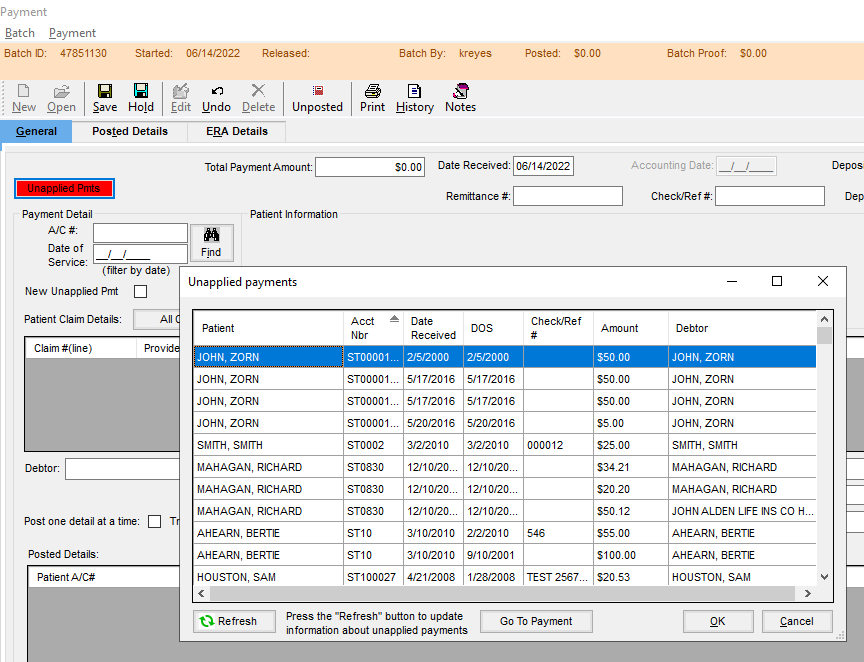 Locate the account number for the first payment on the
Patient Payment Report email and locate the payment in the Unapplied Pmts. Next, highlight the unapplied payment by Account Number and Amount, and click OK.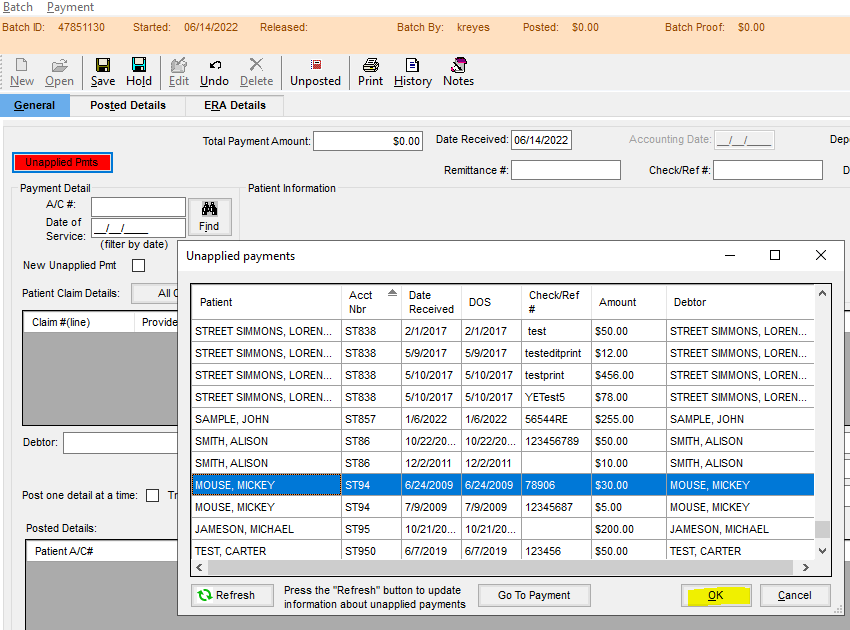 Next, locate the service line(s) with the patient as the debtor that matches the Unapplied Payment amount, highlight the line and click the +Add button. (PA will default the Post one detail at a time checkbox, the Payment transaction, and the amount matching the unapplied payment.)


You should now see the payment transaction added to the grid history, and the balance of the service line should change to $0.


Save the transaction and Repeat the steps above to post the daily payments received.

Watch these steps demonstrated in the video
here
.